In Maleme and neighboring areas, there are plenty of sights that are worth a visit.
Maleme Airport
Maleme was the landing spot of German parachutists who entered Crete in 1941, at the beginning of the fight (Operation Mercury) in the middle of II World War.
The parachutists took control of the airport out of town. That helped the supplies to be flown there for the occupation of the island.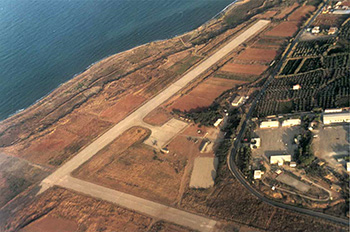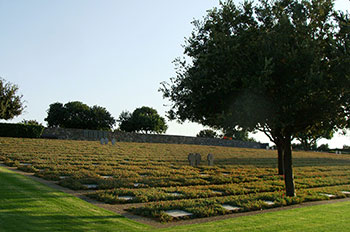 German Cemetery
German parachutists who lost their lives at Maleme fight are buried in the German cemetery located on Maleme hill.
Vaulted Tomb
The vaulted tomb of Maleme 17 km west of Chania, on the hill "Kaukala". It's about a significant tomb, aged from "YM III B" era. His tomb hall, rock built with 4 meters height, is square and with roof perspective to pyramid. A big 13,80 meters road was the only access to the tomb. His walls were faced with worked rocks, while a thin red skin layer decorated its path.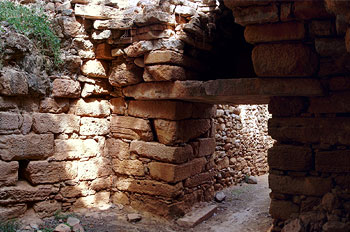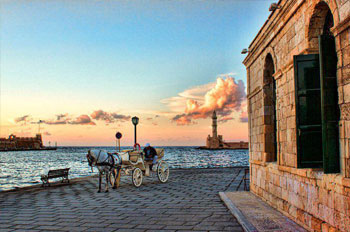 Chania Port
The first construction of the port was between 1320 and 1356 by Enets. They wanted to protect Chania. The issues confronted was the north wind and the silting up of the main port
due to the rain and sewage waters. To confront the problems they built a jetty with a passage to refresh water. At the entrance there is a lighthouse rebuilt under the Egypt rule with the same familiar shape as we know it nowadays.
Museum of Chania
The archaeological Museum of Chania belongs to the "KE" Inspectorate of prehistorical and classical Antiquites.
It is housed in the catholic of Enet church Saint Fragiskou. Operating as an archaeological museum since 1963.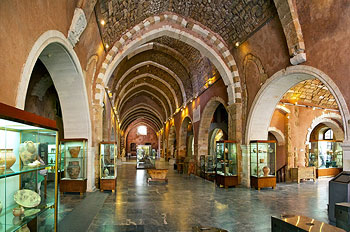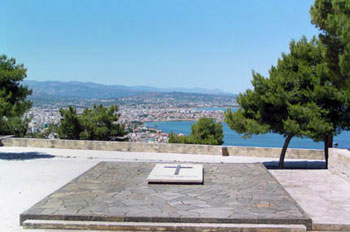 Venizelos Tombs
On the peninsula of Akritirio and on the hill Profiti Ilia, there are the tomps of Venizelos family. Eleftherios Venizelos himself wanted to be buried there. Therefore in 1936 his tomb was built there. Later in 1965 across Eleftherios tomb his son Sofoklis (a Greek Prime Minister from 1943 to 1952) was also buried there. Thereby the statue of Freedom was built there. It's about a stone statue symbolizing Cretan fight for freedom.
These tombs are visited by people from around the world. The surroundings are well decorated, a beautiful garden, a park, and stoned paths.
Samaria Canyon
Samaria Canyon is the biggest in Europe. It is crossed by thousands of people from around the world every year. It's a magnificent spot with geomorfological formulations. A unique biotope rich in flora, fauna and great mythology from prehistorical to the earlier difficult and painful for the island years.
It was declared a National forest of Leukon Oreon Crete, in 1962, and until then in Samaria, the center of the canyon, used to live 2 or 3 "Sfakianon" families who were involved in farming and logging. Nowadays it is extended to 1 million acres from 194,000 that it used to be as a national forest before, including Leuka Orea.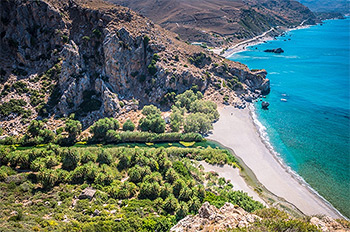 Preveli – Palm Tree Forest